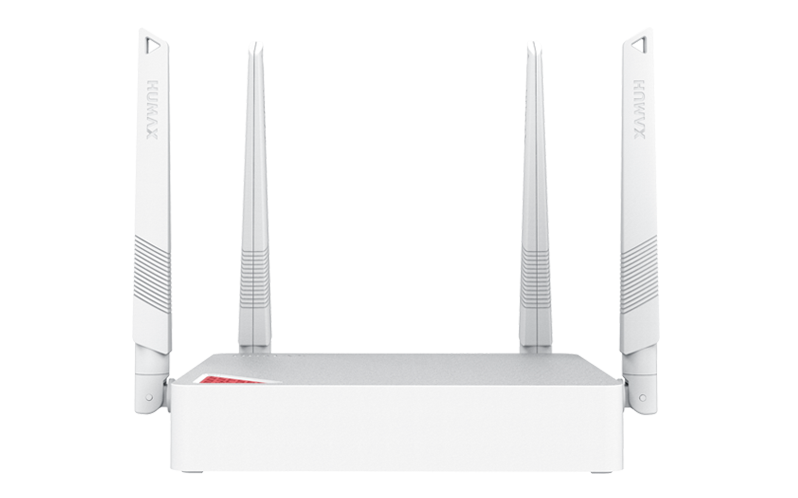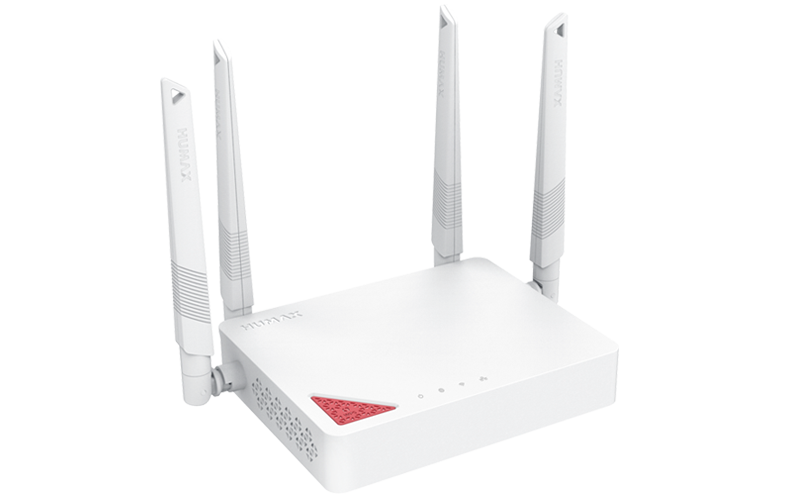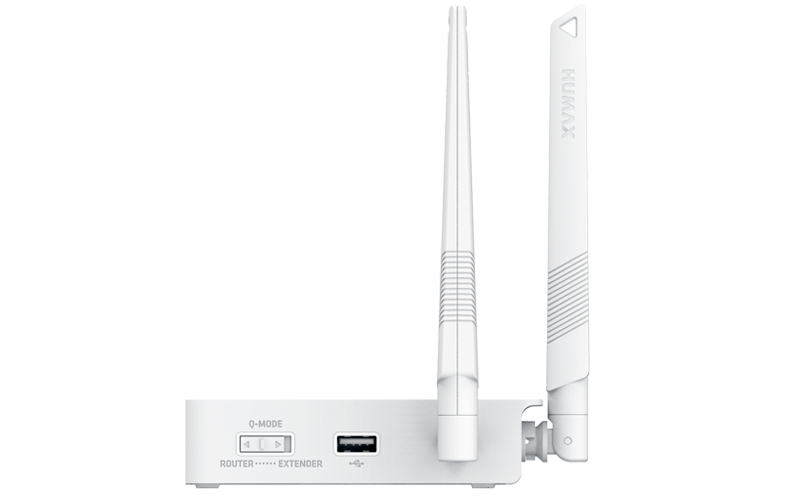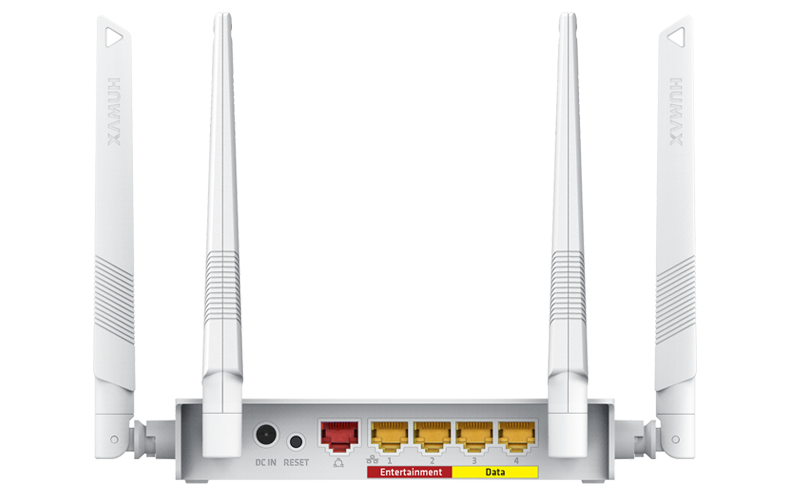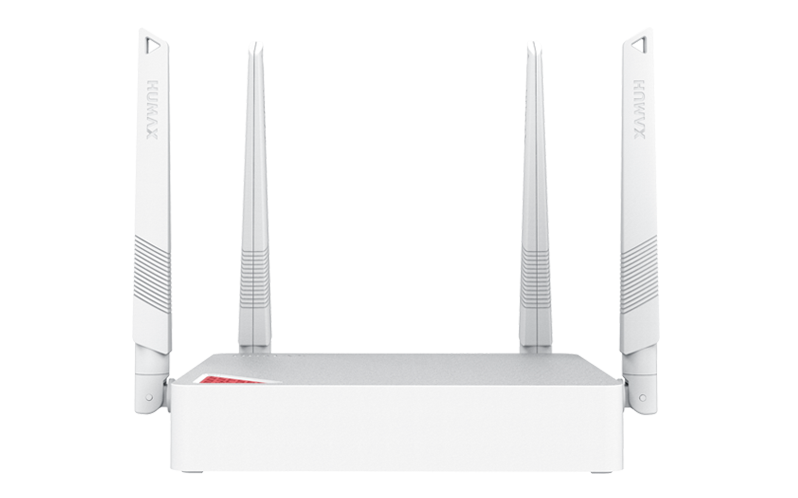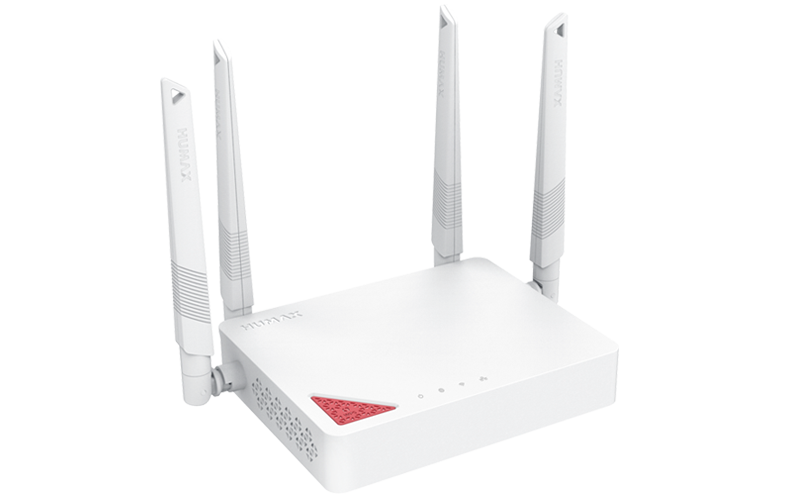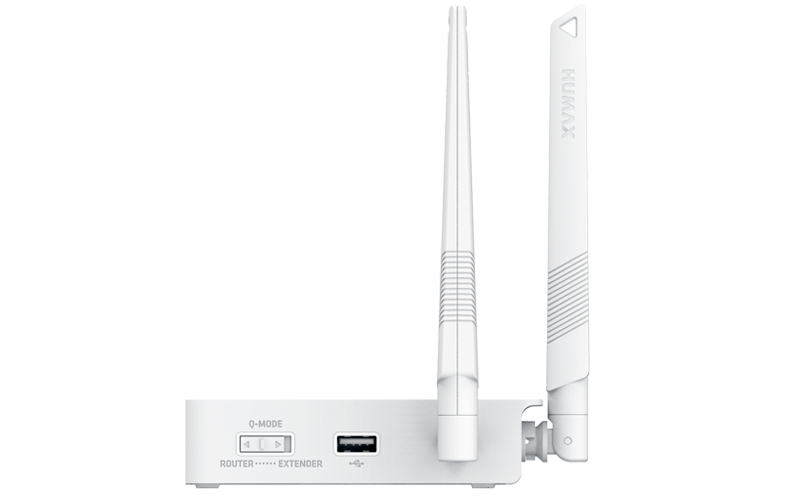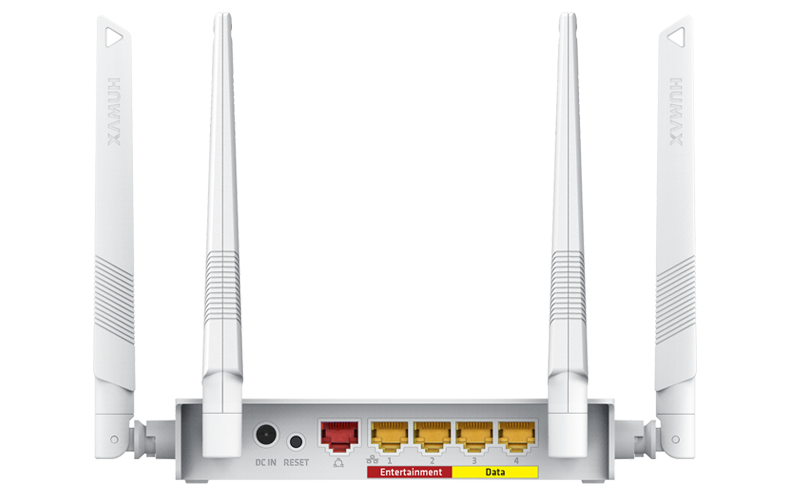 Multi-Function Wi-Fi Router
Wi-Fi Class: N600 (600Mbps at 2.4GHz)
Single Band Wi-Fi – Tx/Rx 4x4 (2.4GHz)
Four(4) external antennas
Parental Control – protect your children from internet addiction.
Quality of Service – prioritize network traffic (streaming, gaming and more)
USB for media sharing and network print server
IPv6 Support (Internet Protocol Version 6)
7 in 1
Q-MODE supports 7 modes 1) Router 2) WISP 3) Repeater 4) Media Bridge 5) Access Point 6) Roaming 7) Mesh. Wherever the place is and whatever the device is, Q-MODE will help you configure automatic home network with ease.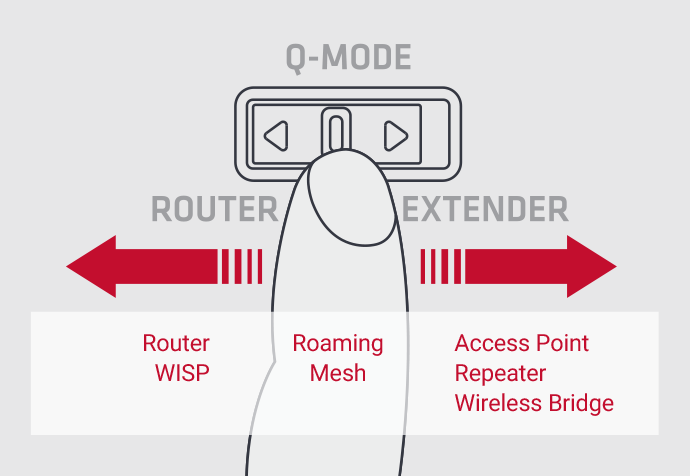 Roaming & Mesh
Simple, Seamless, Powerful and Everywhere
Roaming and Mesh technology ensures devices are seamlessly connected to the strongest Wi-Fi signal throughout your whole home.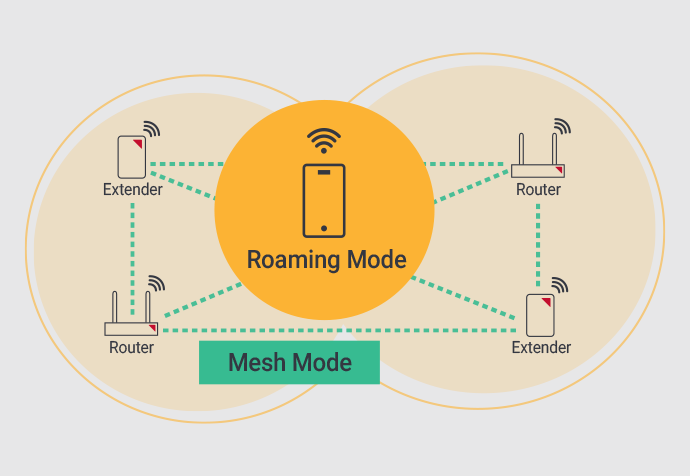 Entertainment Port
With an entertainment port, HUMAX T2 works at its optimal level to give you a super-smooth, uninterrupted streaming and gaming experience.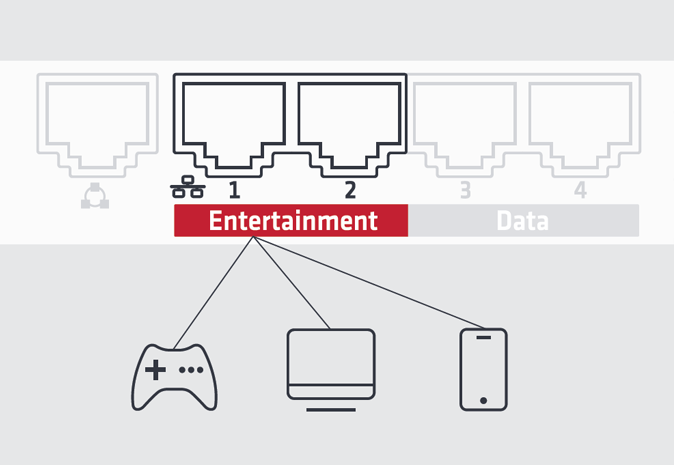 TECH SPECS
Specification

Product Category
N600 Single Band Smart Wi-Fi Router
Wi-Fi Technology
IEEE 802.11b/g/n 2.4GHz
Wi-Fi Performance
600Mbps at 2.4GHz

Wi-Fi Band
Single band 2.4GHz
Antennas
External 2.4GHz 4T4R

Advanced Wi-Fi Technology
Not applicable
MU-MIMO
Not applicable
Beamforming
Not applicable
Number of Ethernet Ports
Five (5) 10/100 (1 WAN and 4 LAN) Fast Ethernet ports
Number of USB Ports
One (1) USB 2.0 port
Key Features
• N600 Wi-Fi (600 Mbps) speeds
• Roaming & Mesh technology always works connected to the best Wi-Fi signal where users can move room to room and floor to floor.
• Entertainment Port - Works as its optimal level to give you a super-smooth, uninterrupted streaming and gaming experience.
• Q-MODE Switch(Easy operation mode) supports 7 modes 1) Router 2) WISP 3) Repeater 4) Wireless Bridge 5) AP 6) Roaming 7) Mesh. Wherever the place is and whatever the device is, Q-MODE will help you make home network automatically and easily.
• Device Prioritization(QoS) - Automatically recognizes & prioritizes streaming & gaming applications.
• Parental Controls to manage web filtering & accessibility by service or devices.
• Efficient antenna layout design minimizes signal interference and maximizes wireless performance.
• One (1) USB 2.0 port for network data transfers between the router and any USB drive.
• Built-in Print Server – Supports wireless printing from multiple computers.
• Built-in Media Server – Allows users to play music, video and view photos.
• Five (5) Fast Ethernet ports
• VPN Server & Client - Secures remote access for privacy.
• Easy Web UI - Ensures a quick installation, making your network setup out of hassle.
• Easy Setup - Assistant with multi-language support provides quick & hassle-free installation.
• Guest network Access - Provides separate Wi-Fi network for your guest.
• Wall Mountable - Provides more options as to where you can put the router.
• IPv6 support ready (Internet Protocol Version 6)
• WPS
Security
• Secure Wi-Fi Encryption - WPA-PSK, WPA2-PSK, WEP(64/128bit)
• Guest network Access - Provides separate Wi-Fi network for your guest.
• Double firewall protection (SPI and NAT)
• Parental Controls to manage web filtering & accessibility by service or devices.
• Firewall protection - MAC/IP/Port/URL Filtering, Port forwarding, DMZ and more.
Processor
620MHz single-core
Memory
16MB flash and 64MB RAM
Physical Specifications
• Dimensions (WxDxH): 5.7x4.5x0.9 in. 145x115x24 mm)
• Weight:
Package Contents
• T2 N600
• Power Adapter, localized to country of sale
• Ethernet Cable
• Quick Start Guide
• A-Guide (Roaming&Mesh, Q-MODE)
System Requirements
Microsoft® Windows 7, 8, 8.1, 10, Vista®, XP®, 2000, Mac OS®, UNIX®, or Linux®
Microsoft® Internet Explorer® 5.0, Firefox® 2.0, Safari® 1.4, or Google Chrome™ 11.0 browsers or higher