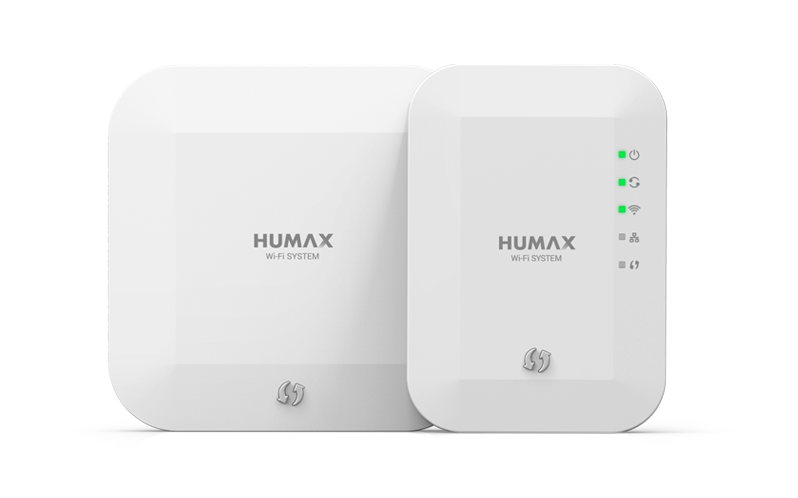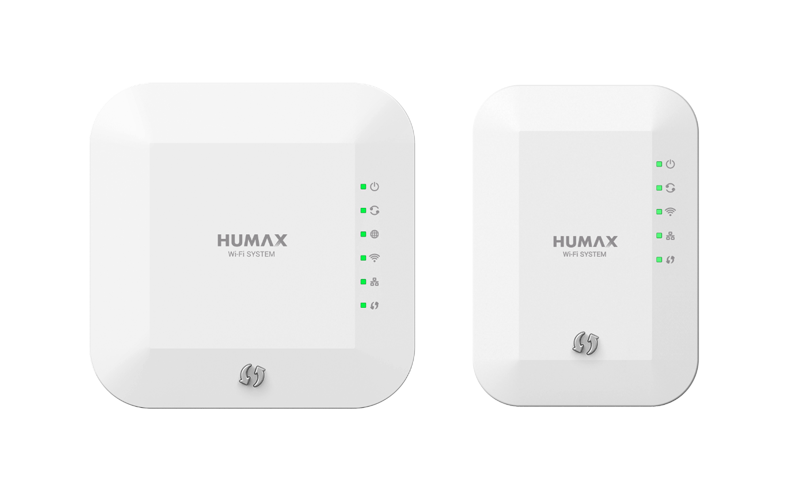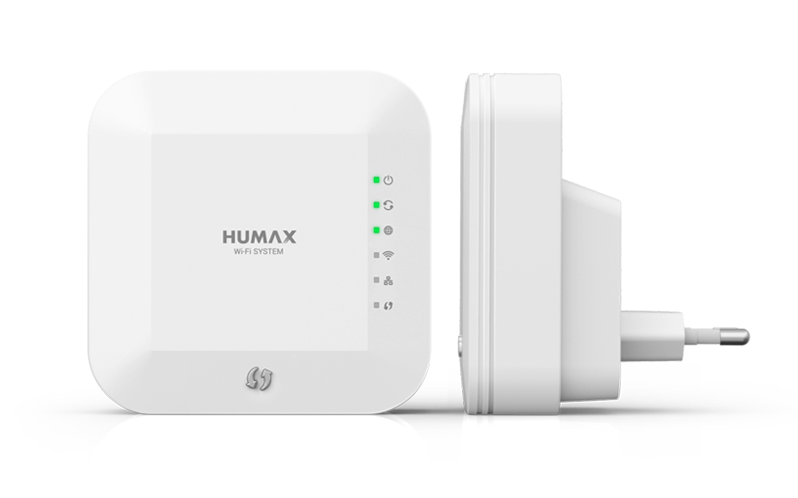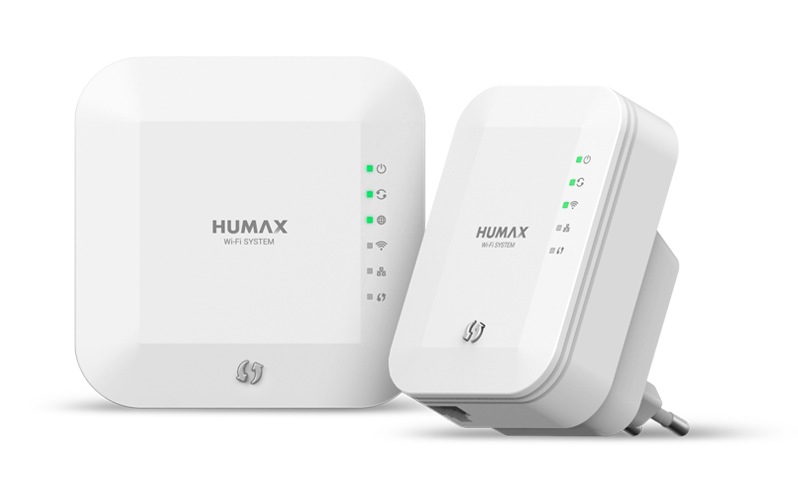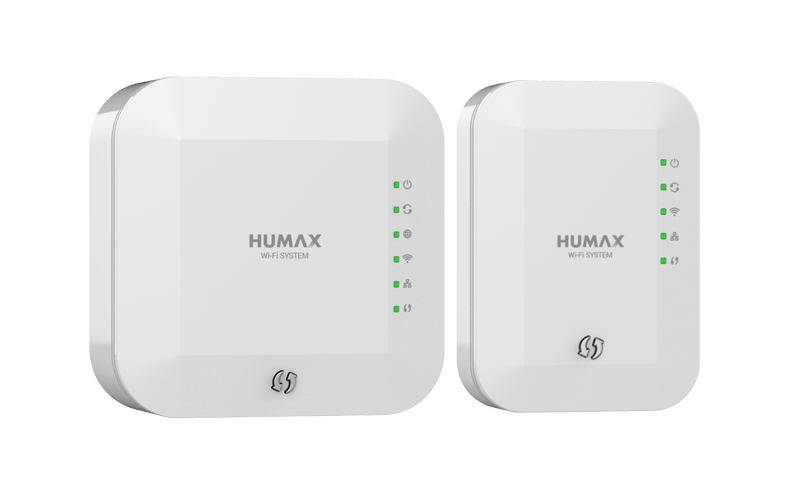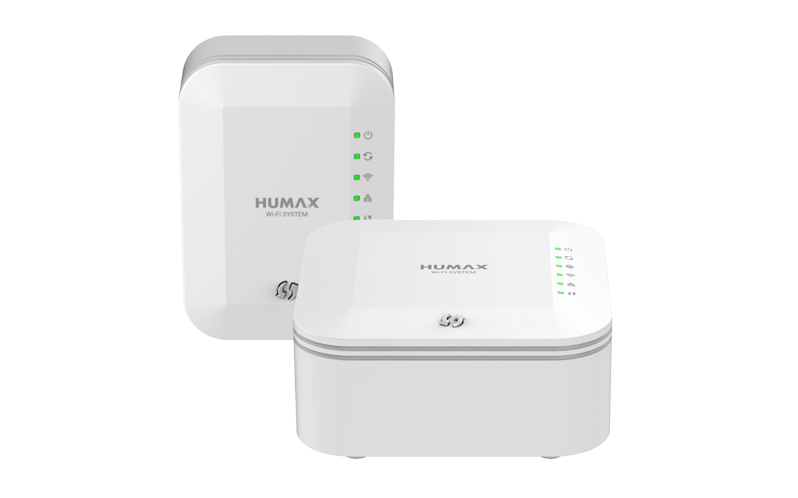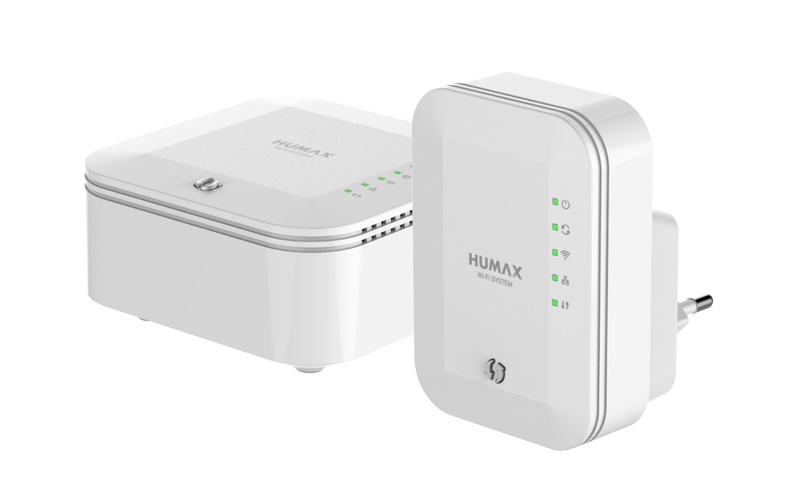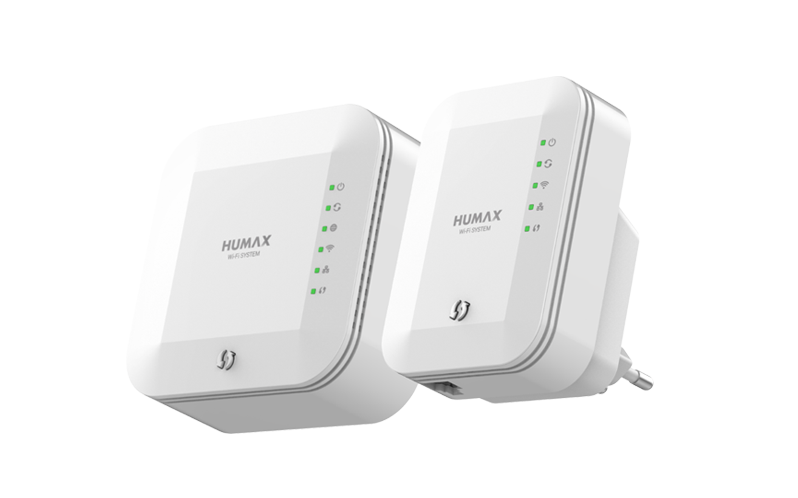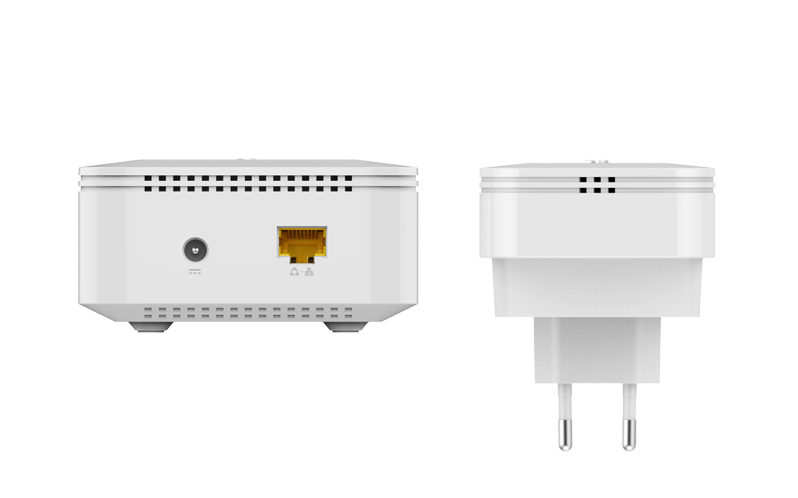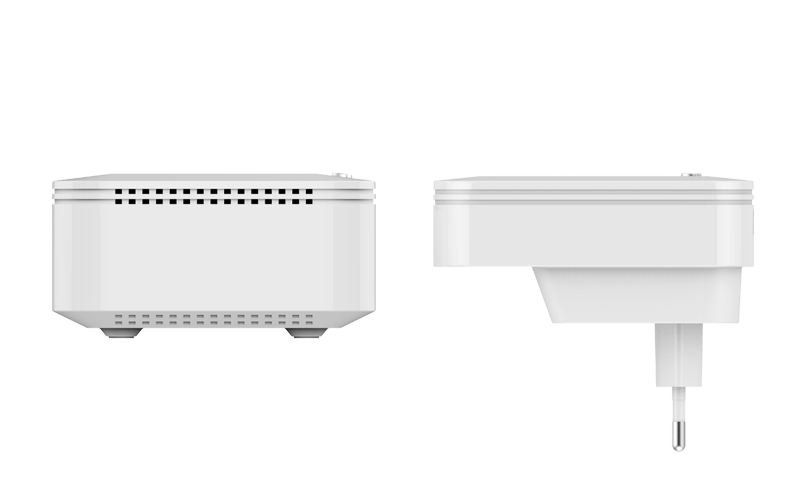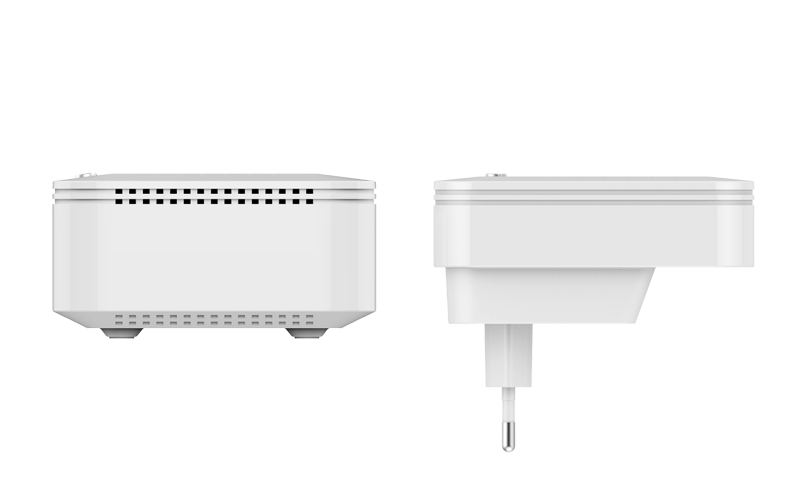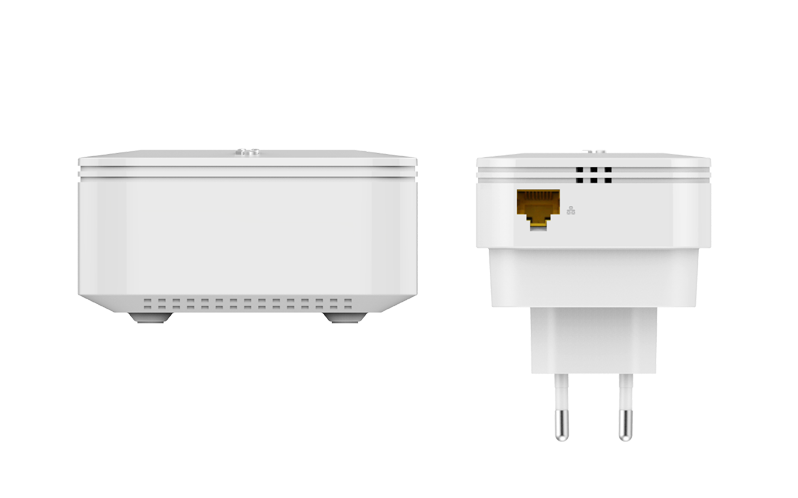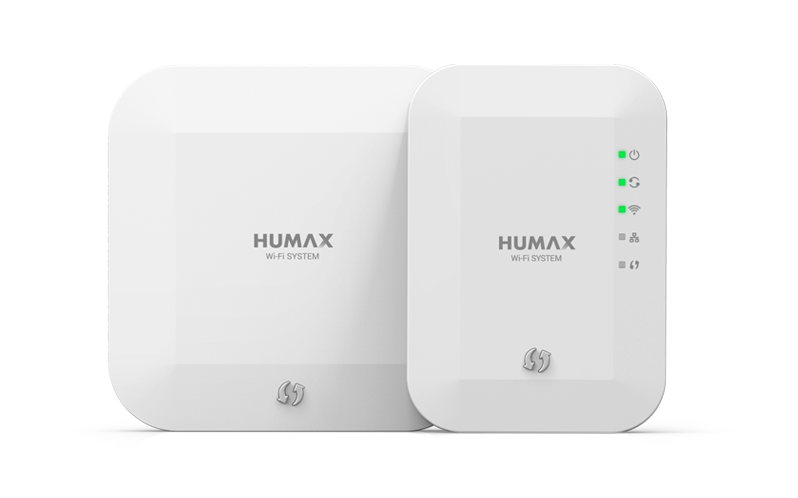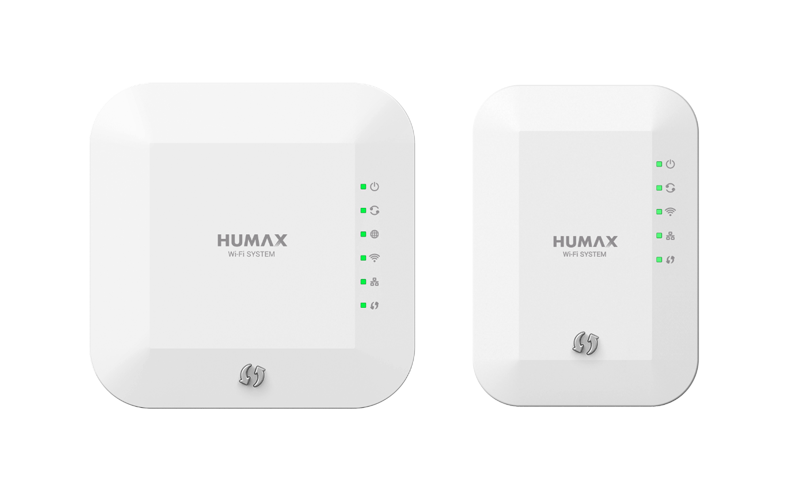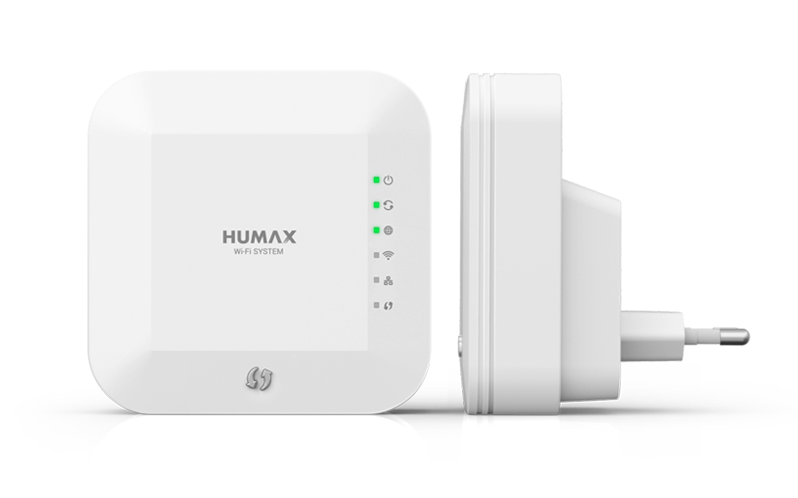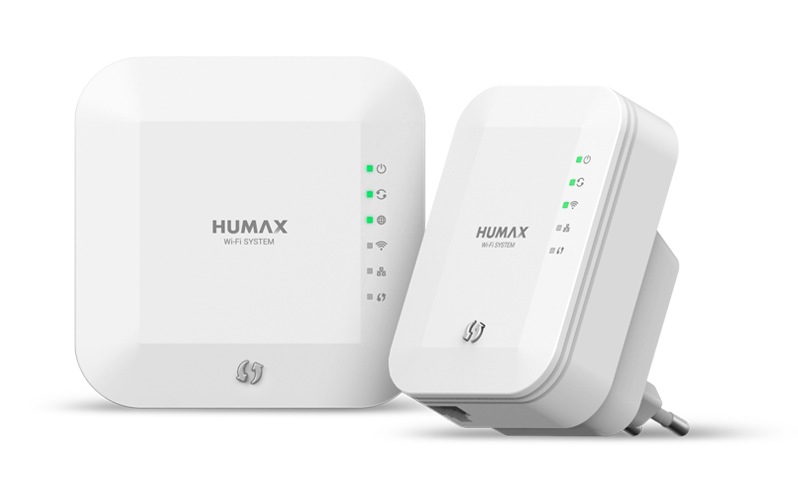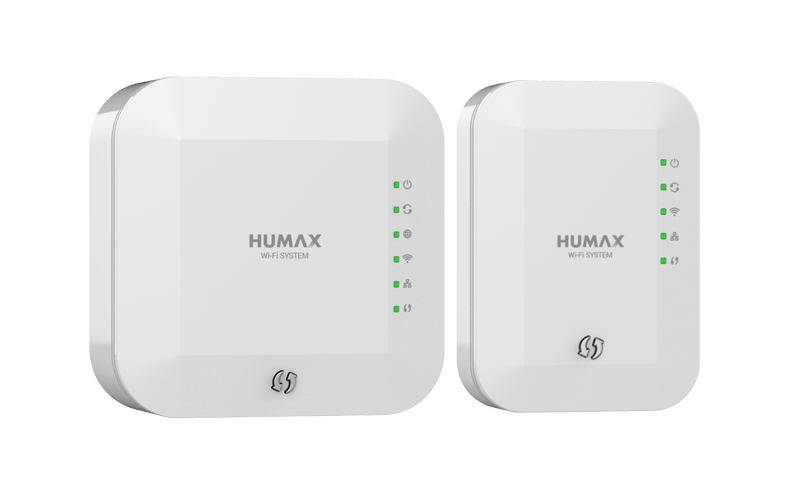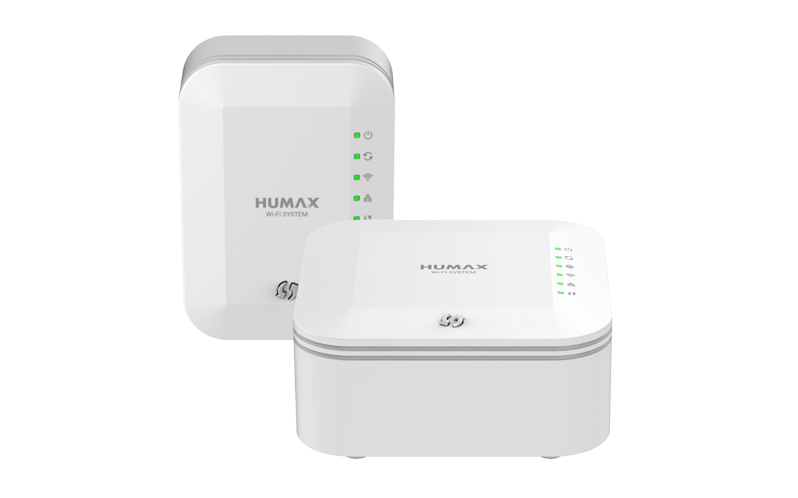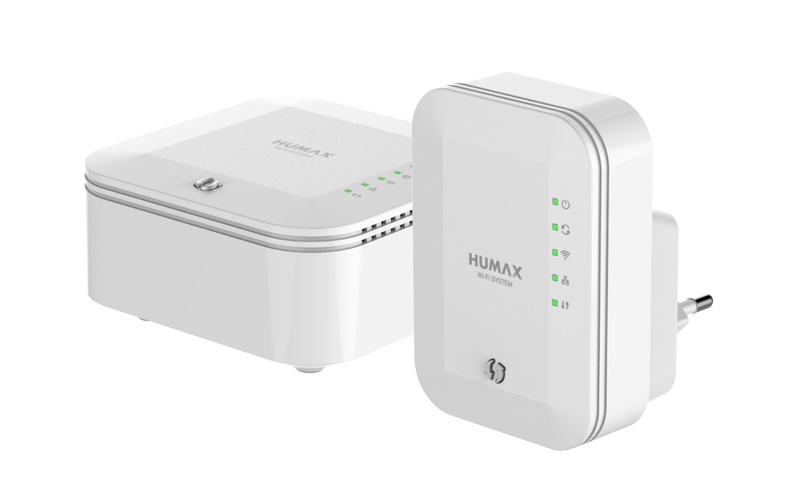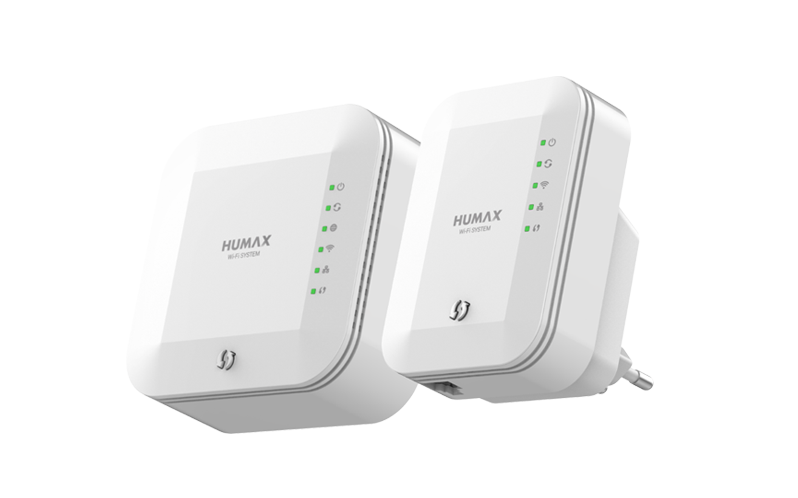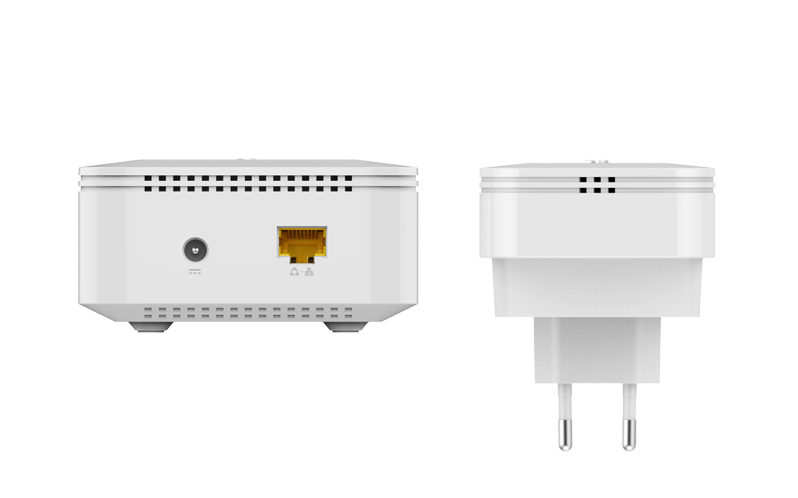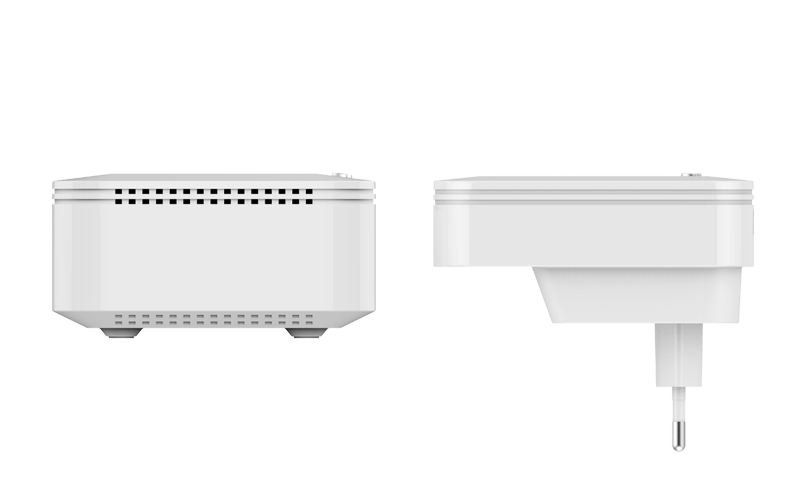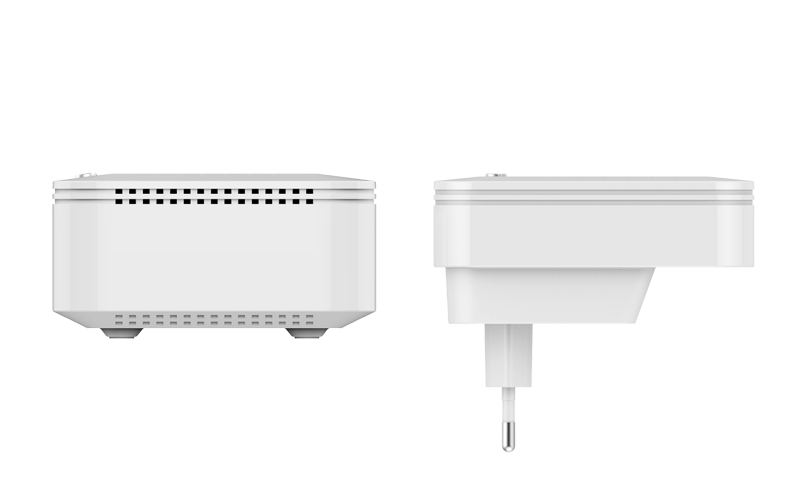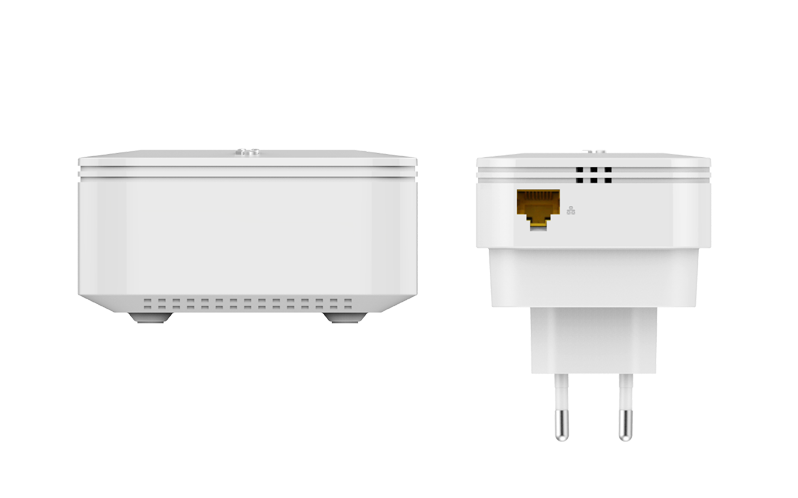 Home Wi-Fi System: Economic Package
Wi-Fi Class: AC1200 + AC750
Easy Setup with pre-paired setting
Roaming & Mesh Technology
Enhanced Parental Controls – Device & Website/Application level
Quality of Service – prioritize network traffic (streaming, gaming and more)
Economic Package
E3 + E2
The best economical choice for using Wi-Fi
Do you need Wi-Fi throughout your home, but you are not sure which package to choose? There is a worry-free choice—the Economic Package! The package includes an E2 that guarantees up to 1200Mbps speed and an E3 that guarantees up to 750Mbps to easily cover a mid-size home with strong Wi-Fi signals.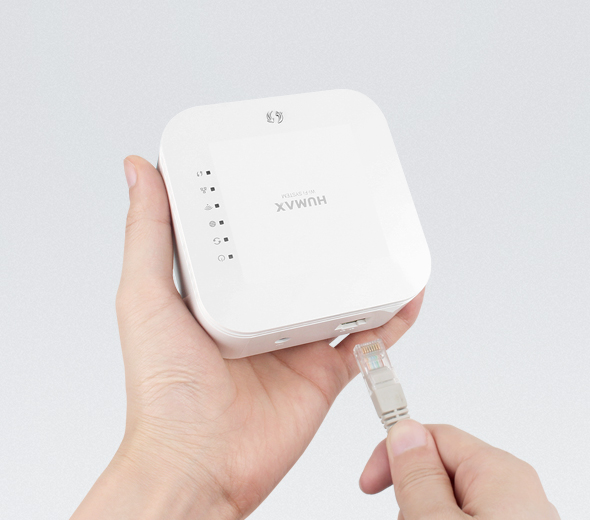 Anyone can easily make
a Wi-Fi network
Say goodbye to the days of difficult router installation. It is easy. Connect the Wide Package to your present home network. It's as simple as connecting the power adapter and the LAN cable. Anyone can enjoy an expanded Wi-Fi network.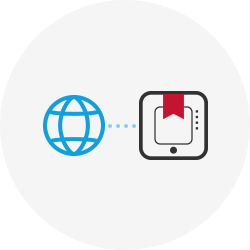 ①
Connect the master to the Internet.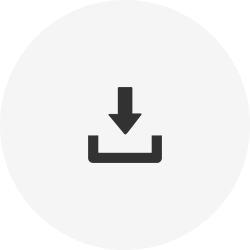 ②
Download the HUMAX Wi-Fi app.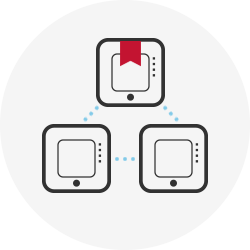 ③
Place nodes on the desired positions.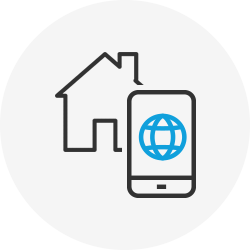 ④
Manage your home network through the app.
Manage your home network with the device in your hand.
Easily manage your home network using the HUMAX Wi-Fi System app. With an intuitive and sensible interface, monitor connection status of devices in the network, configure QoS by devices or services, configure parental controls, etc.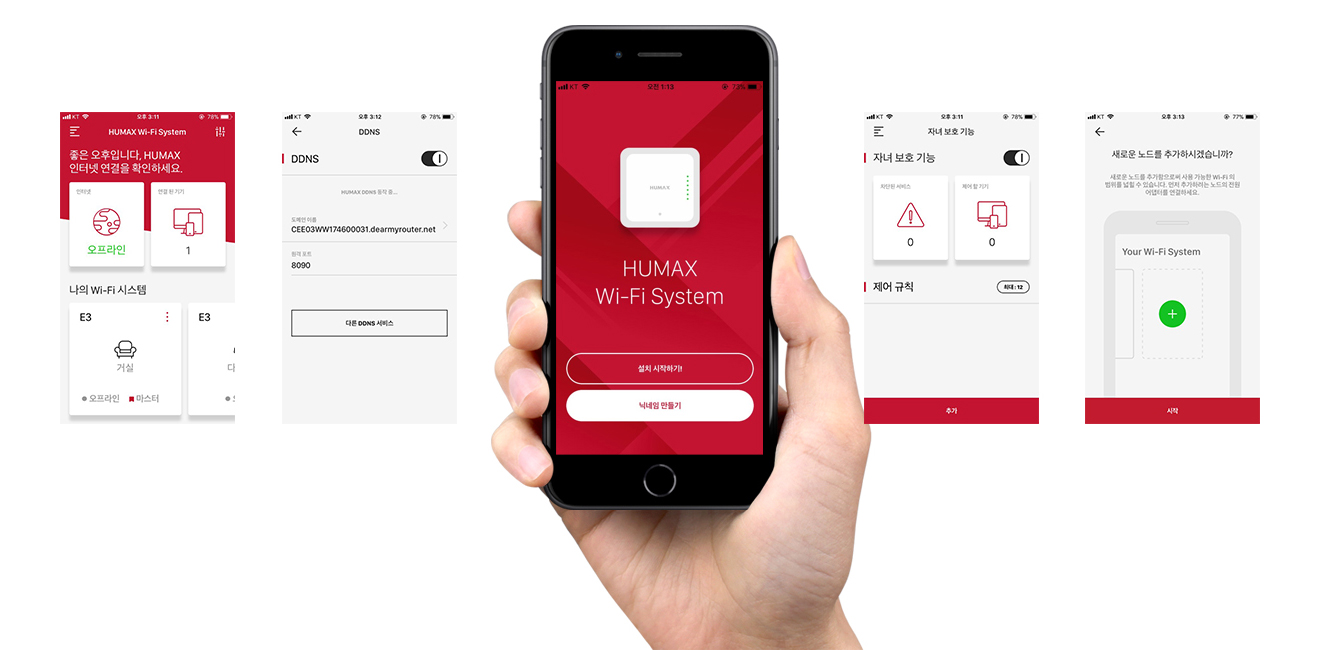 Parental Control Feature
Protect children from the harmful Internal data. Parental control feature includes keyword filtering of the URL. Restrict internet connection time and configure internet services for use during select times. Manage your childrens' internet using the network device in your hand.

Quality Of Service (QoS)
Configure the quality of service (QoS) for connected devices and enjoy uninterrupted and delay-free services such as gaming, streaming, etc.

Guest Network
Create up to 7 guest networks for each of the 2.4GHz/5GHz bandwidths and establish security configurations for each network.
MU-MIMO
for more connections
Everyone connected to the network can experience fast, high speed internet connections with MU-MIMO technology that supports 4 simultaneous data streams for speeds up to 4 times faster than common AC routers, for all devices connected to the network.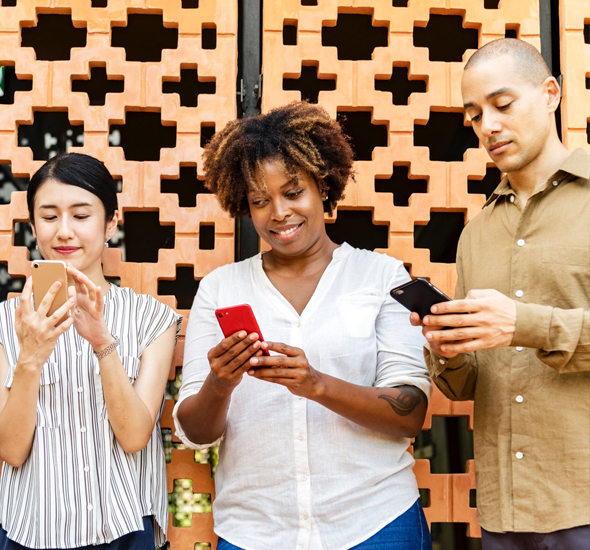 TECH SPECS
Specification

Product Category
Home Wi-Fi System
Wi-Fi Technology
IEEE 802.11ac/n/a 5GHz, IEEE 802.11b/g/n 2.4GHz
Wi-Fi Performance
300Mbps at 2.4GHz, 900Mbps at 5GHz(Master), 300Mbps at 2.4GHz, 450Mbps at 5GHz(Node)
Wi-Fi Band
Simultaneous dual band 2.4 & 5GHz
Antennas
Internal 2.4GHz 2T2R / 5G 2T2R(Master), 2.4GHz 2T2R / 5G 1T1R(Node)

Advanced Wi-Fi Technology
MU-MIMO
Yes(Master only)
Beamforming
Yes(Master only)
Number of Ethernet Ports
One(1) 10/100/1000 Gigabit Ethernet ports(Master), One (1) 10/100/1000 Gigabit Ethernet ports(Node)
Number of USB Ports
N/A
Key Features
• Easy Setup with pre-paired setting
• Easy management with mobile App
• Roaming & Mesh technology always works connected to the best Wi-Fi signal where users can move room to room and floor to floor
• Beamforming - Improves range & performance plus for both 2.4 and 5GHz devices
• QoS - Prioritize network traffic (streaming, gaming and more).
• Enhanced Parental Controls - Device & Website/Application level
• Guest network Access - Provides separate Wi-Fi network for your guest.
• IPv6 support ready (Internet Protocol Version)
• WPS
Security
• Secure Wi-Fi Encryption - WPA2/WPA-PSK, WPA2-PSK
• Guest network Access - Provides separate Wi-Fi network for your guest.
• Enhanced Parental Controls - Device & Website/Application level
• SPI and Firewall
Processor
1GHz single-coree(Master), 580MHz single-core(Node)
Memory
8MB flash and 128MB RAM(Master), 8MB flash and 64MB RAM(Node)
Physical Specifications
Package Contents
• E3, E2
• Power Adapter x 2
• Ethernet Cable
• Quick Start Guide
System Requirements
Microsoft® Windows 7, 8, 8.1, 10, Vista®, XP®, 2000, Mac OS®, UNIX®, or Linux®
Microsoft® Internet Explorer® 5.0, Firefox® 2.0, Safari® 1.4, or Google Chrome™ 11.0 browsers or higher